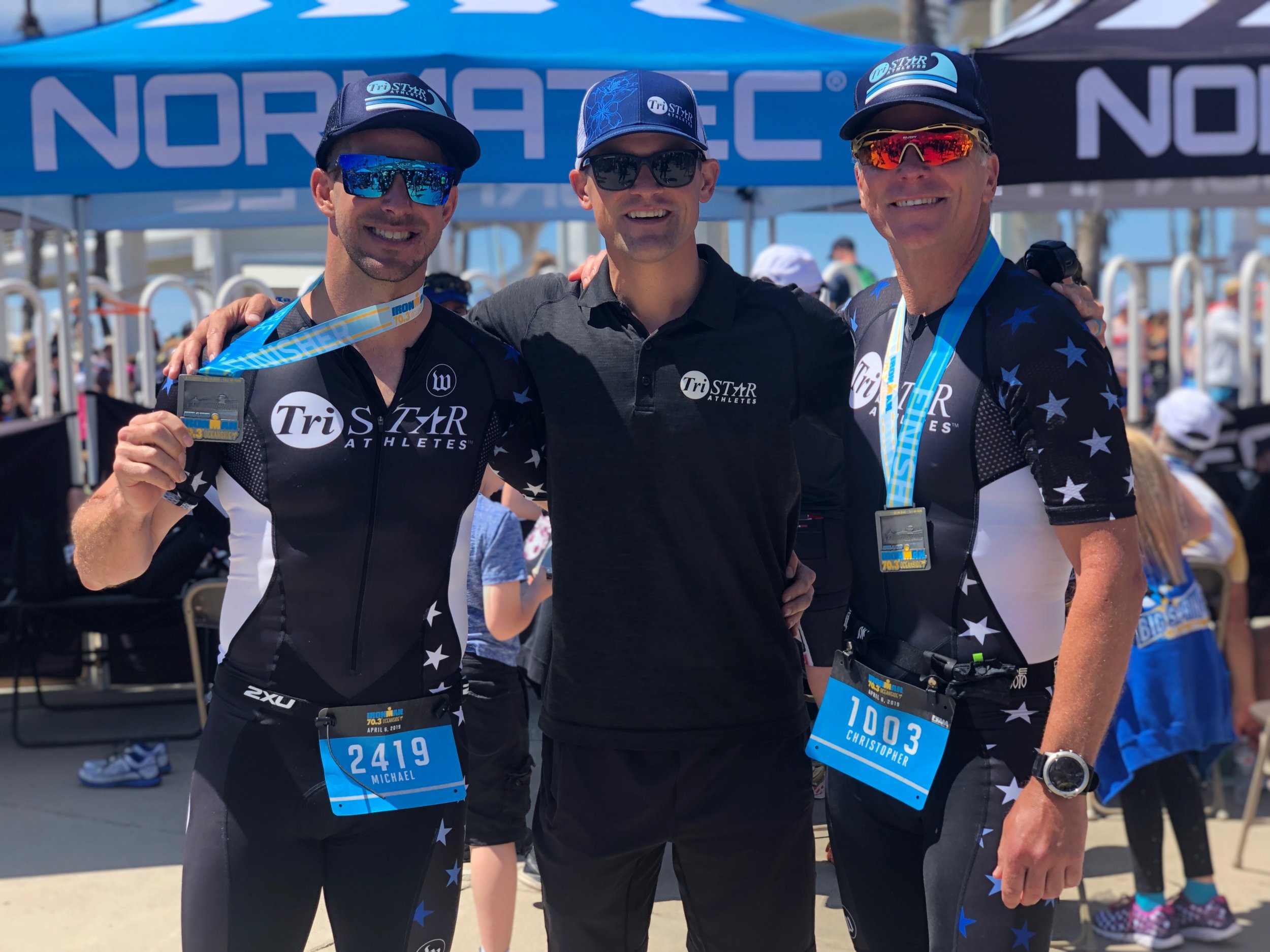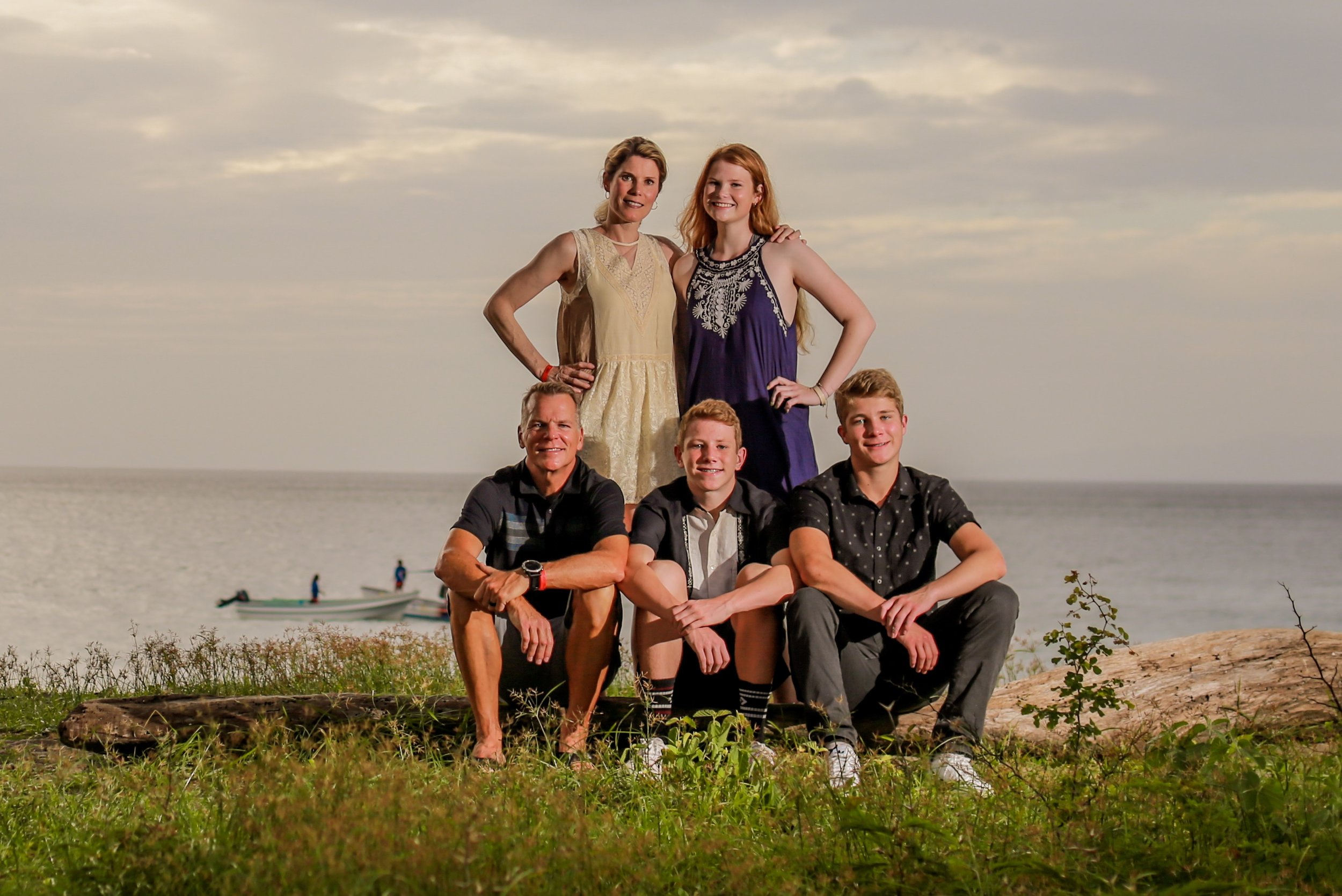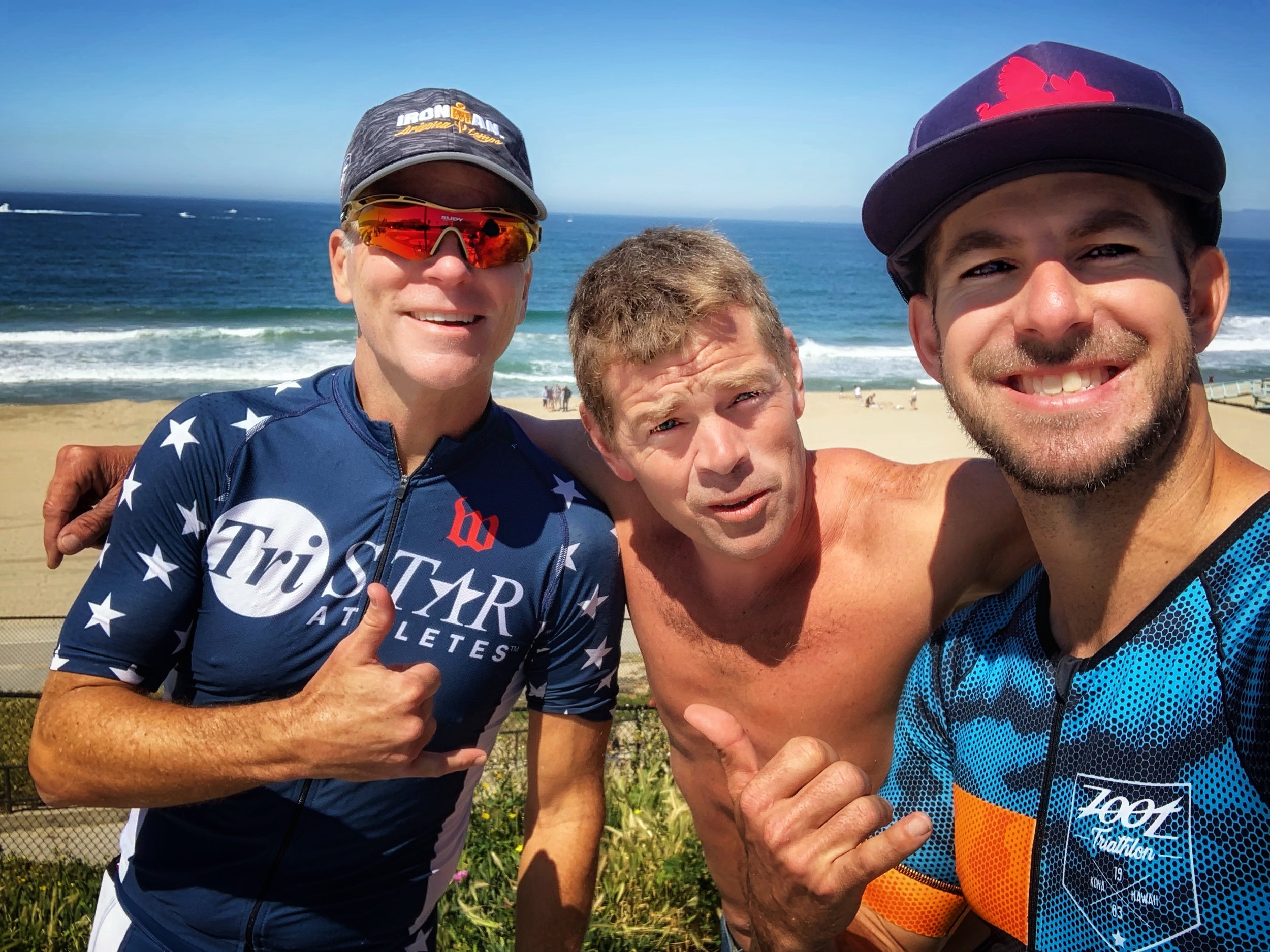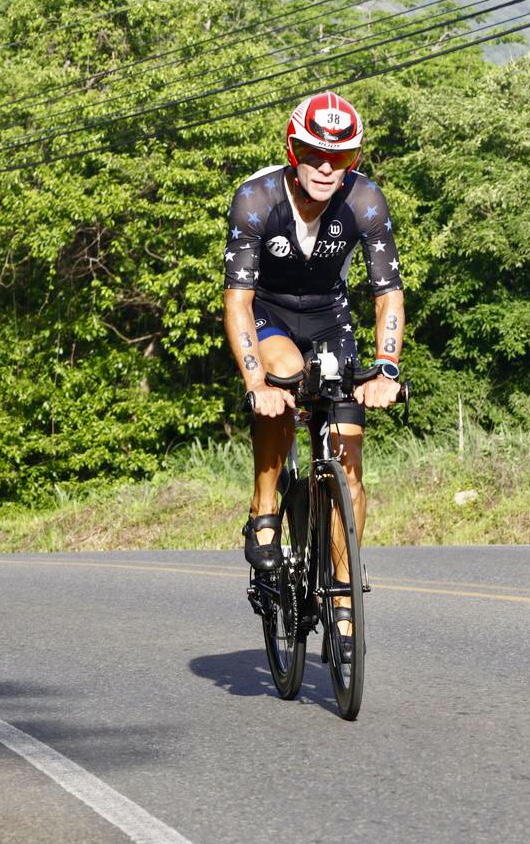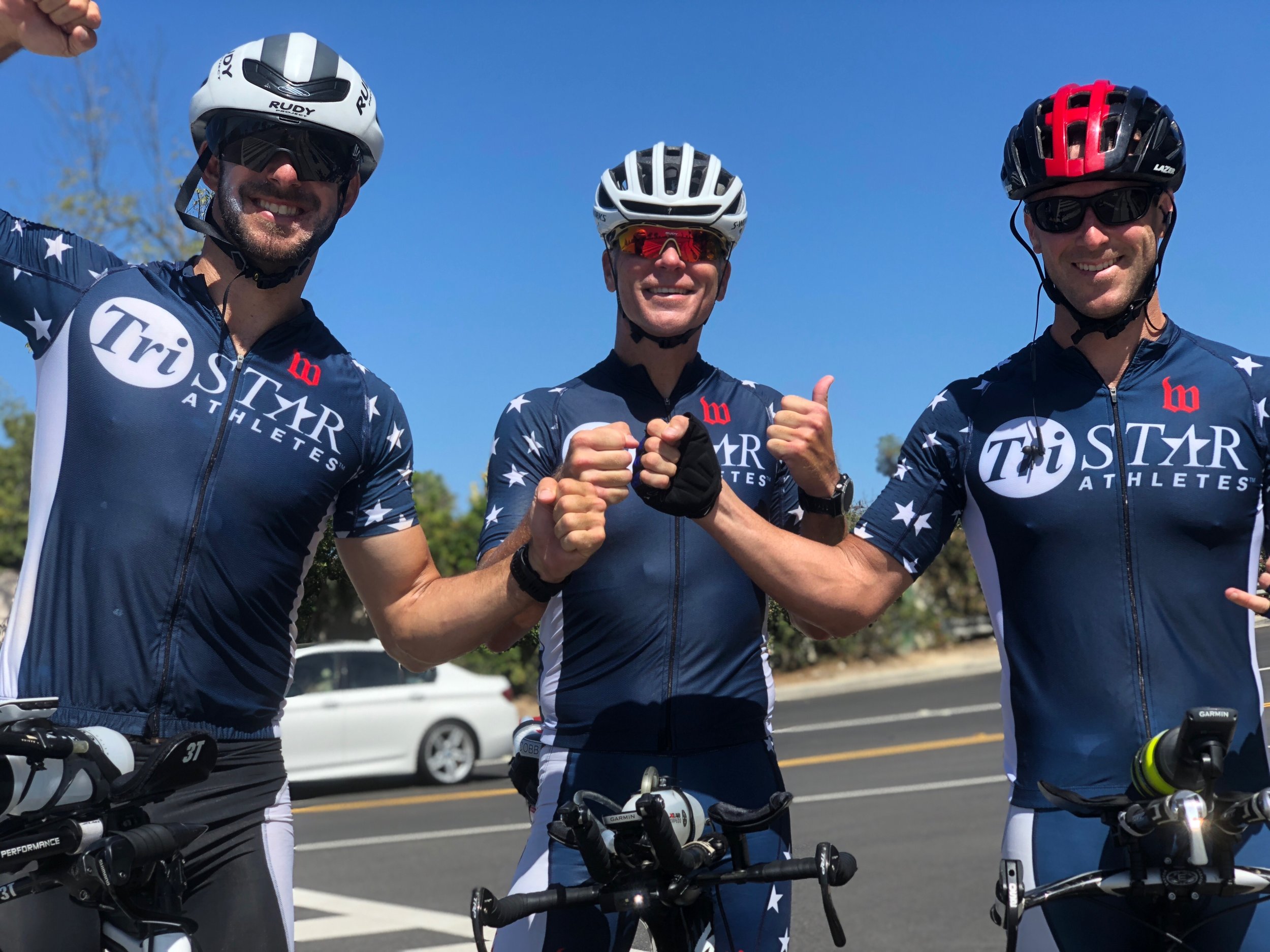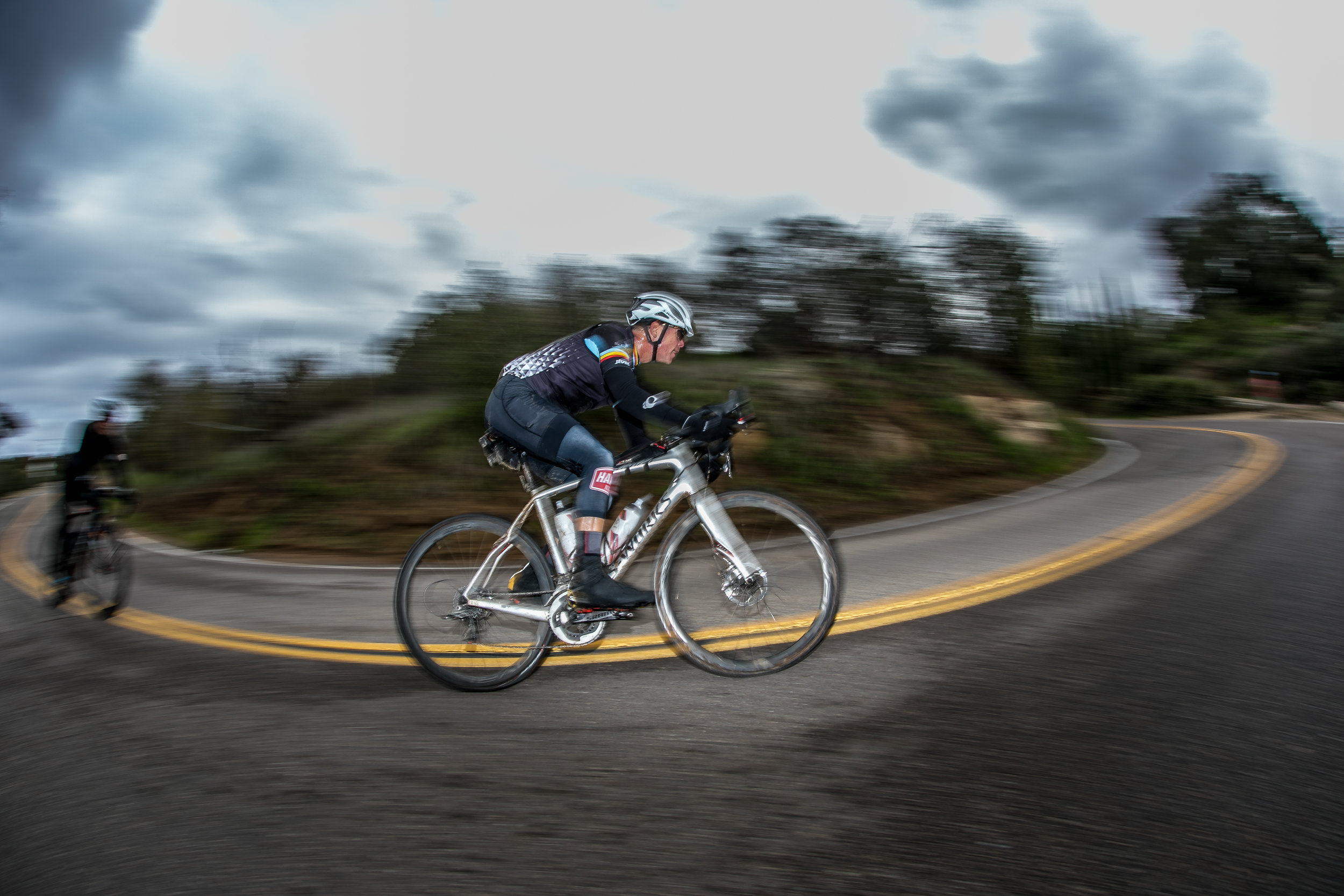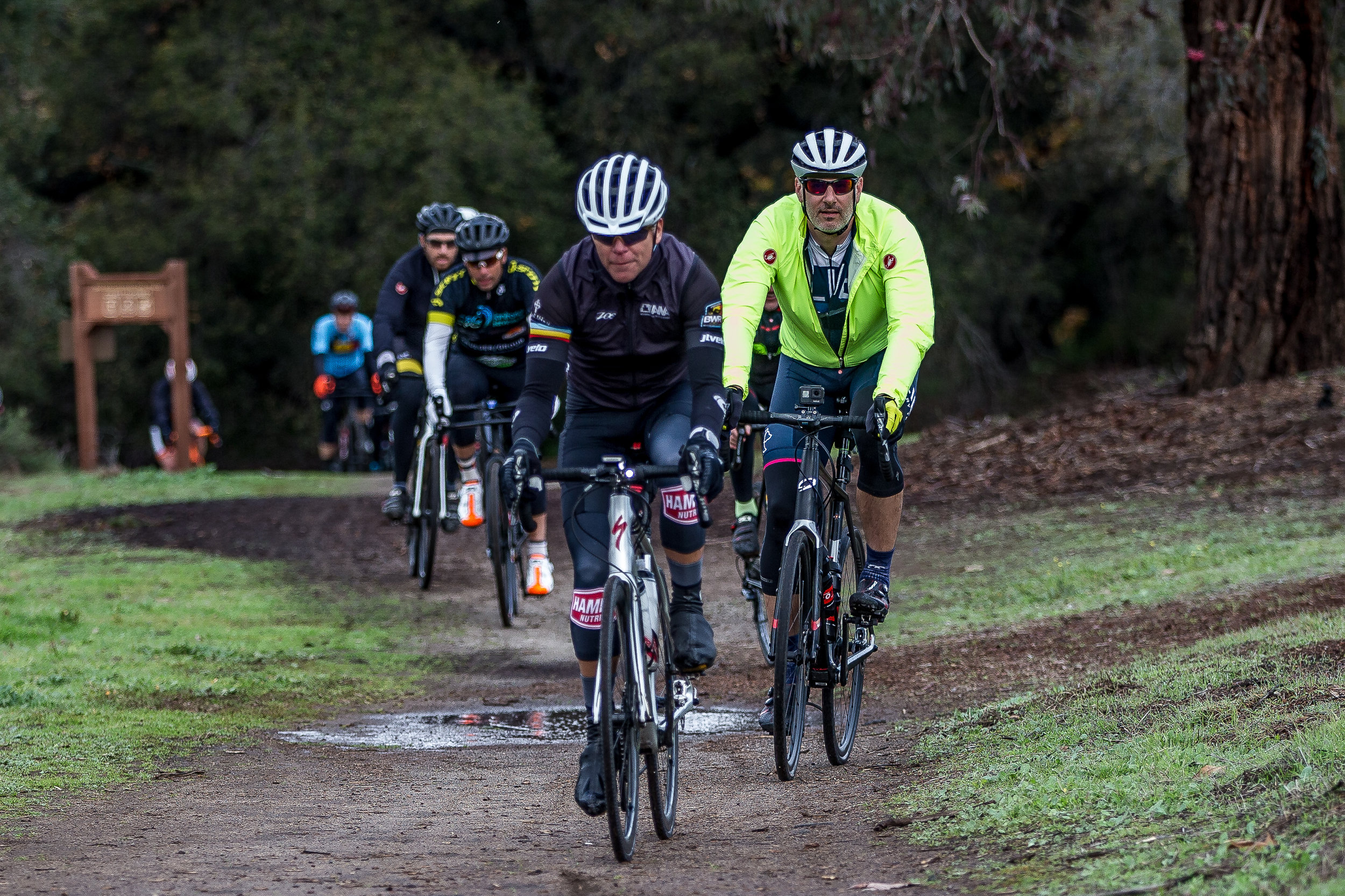 Athlete Bio
Age: M50-54
Geography: Tristar Athletes Southwest
State: USA, California
Fun facts: Chris is a husband and father with three teenage kids (aka he was a Tripple Ironman before he even raced one ; ) Chris's daughter recently started at ASU, which allowed him to leverage entry into 2019's IMAZ! …Chris has been on a hot streak the past few years since he joined Tristar with many new PR's, a Half Ironman Worlds qualification, as well as movement up the age group ranks.
On the work front, Chris oversee's the invested assets of Mercury Insurance Group. …This explains his incredible ability to translate data into speed and expand his potential using training analytical tools. DYK? Chris has an aero "stick" (Velocomp) on the front of his bike that gives real time feedback to his drag and position on the bike.
Chris raced road bikes for about a decade from the early 1990's. How does he feel about multisport?
I really enjoy the people involved in this crazy sport, Triathlon. The people and the training keep me going.

I also like throwing curve balls at Coach Cliff by entering gravel bike races and running marathons. I enjoy my good fortune and support from my family and Tristar Team. My results keep improving, so I'm simply looking to see where they take me.
Bio, goals and races tactics: Chris's upcoming races include; 70.3 Nice World Championships, Long Beach Marathon, IMAZ, 70.3 Oceanside (2020) Chris continues to hone in on his swim form and technique with video revisions to his swim stroke.
Race History: Chris has completed three Ironman's (Lake Tahoe, Boulder and Coeur d'Alene). He will be racing this year's 70.3 World Championships

Placed 5th at 2019's 70.3 Costa Rica

Completed the Belgian Waffle Ride 2x (though did the Wafer this year in preparation for Costa Rica)

favorite training, camp or racing memory: "My first race under Coach Cliff was Ironman Coeur d'Alene. I followed his plan and raced my most successful 140.6 to date. ..I still chuckle at 2017's conversation with Coach Cliff about racing the Belgian Waffle Ride (140 miles, 60+ miles on dirt, 10,000+ feet climbing). Back then, it was a fun new twist."

Other : Chris is a Zwift rider and uses a 1990's era LeMond titanium road bike mounted on a twenty-five year old CompuTrainer.

ELITE team member

Runs with a Stryd pod for solid run results.
Meet Chris's teammates
"Training plan

-for success" - Chris's recent knowledge base for training and racing
Custom training plan + advanced education to support this athletes races, training and goals.