The best kept secret in endurance coaching
At Tristar Athletes we are here to help you meet and exceed your goals. We start with expert guidance and export our knowledge and experience to help you train smart. You will get feedback from your coach in realtime with our tested methods and training plan philosophies. We coach athletes and coaches towards their very best with advanced planning, dedication, and nutrition consulting. You are not a "silo athlete" or "solo" coach but part of a total team experience. Whether you want to get faster, decrease your training time, lean out, or simply get into endurance sports, Tristar Athletes is the organization you have been looking for. The hard part was finding us, now let us show you what Tristar can do for you!
"New stars" to endurance sports, be not intimidated.We can guide you to the best you can be.
Become a Tristar Athletes Certified Coach
Tristar apprenticeship program with our Principal coaches. Learn how to become a top level endurance coach.
Learn from the proven leaders in endurance coaching

Get your questions answered by our principal coaches on a daily and weekly basis.

Become efficient and avoid costly mistakes coaching your athletes.
2019 Tristar Athletes Team races
Race with Tristar Athletes in 2019 at the following courses where our athletes work together as a team and support one another on raceday. If you are looking for a group of great athletes join us!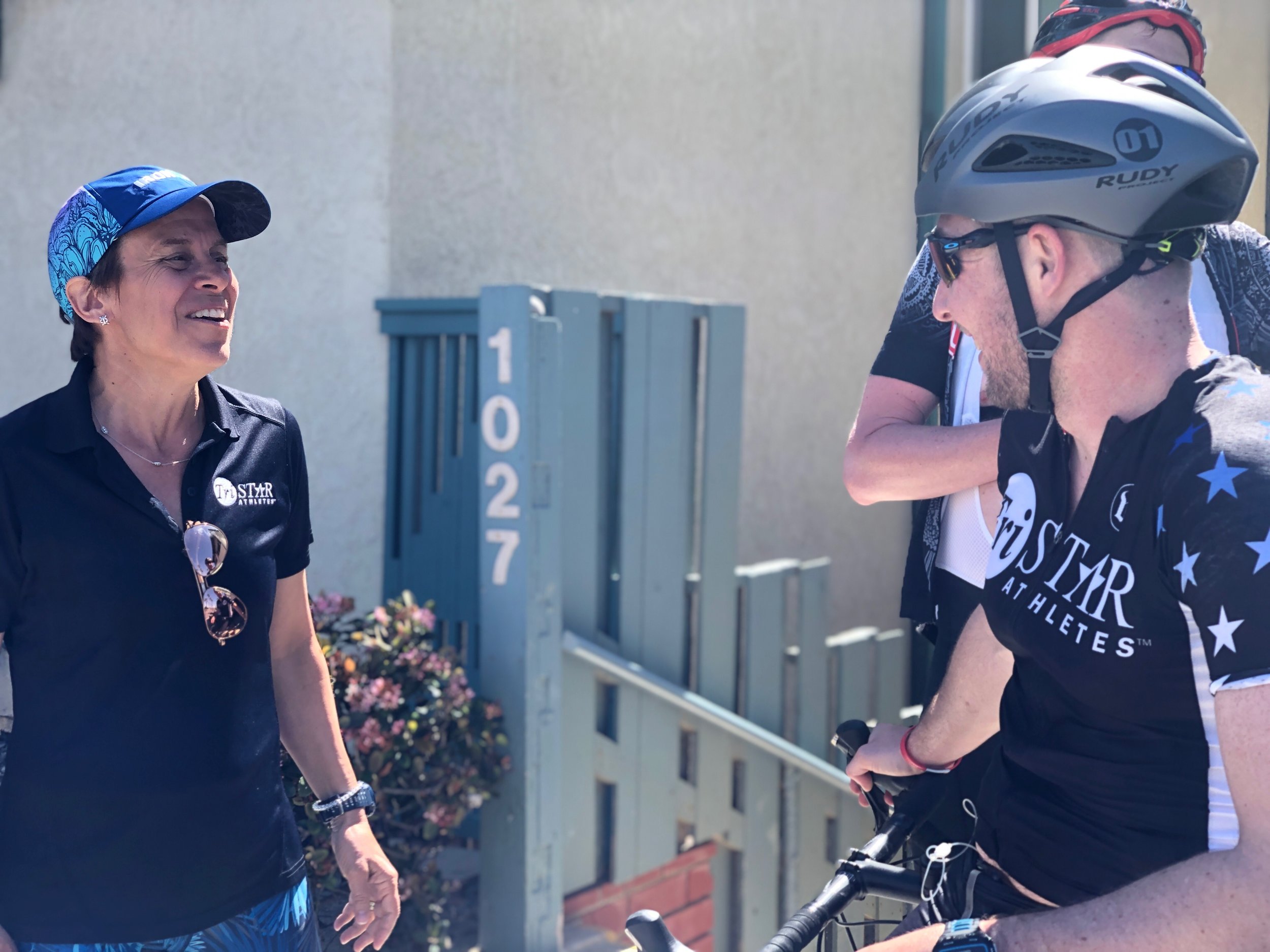 Copyright © 2019 Tristar Athletes, LLC. All rights reserved.
IRONMAN® is a registered trademark of World Triathlon Corporation, is not affiliated with Tristar Athletes®,
and does not endorse or sponsor our teams, trade secrets or events.