Coaching Plan Overview
Ironman Tulsa course specific coaching and plan made for you and your goals by our certified tristar coaches.

Daily workouts and season plan overview hand crafted for you.

Tristar video and audio reviews of the training block phase and how it relates to the course dynamics. Training peaks sessions designed for peak performance. (Export to all devices)

Raceday course overview and pacing strategy.
What our coaches say about this course
Course coaching options
Swim
The swim will take place in beautiful Keystone Lake located at Keystone Harbor in Mannford, Oklahoma. This race will begin with a rolling start format. Water temperatures this time of year are generally in the low to mid 70's.
Custom training plan,1x1 Coach to athlete relationship.
Bike
The bike course will exit Keystone Lake and tour the scenic areas surrounding Tulsa, including portions of Osage, Creek and Tulsa County. Athletes will have the opportunity to ride portions of the Osage Hills and experience the lush green terrain that make up the "Green Country" of northeastern Oklahoma. Athletes will be challenged with plenty of rolling hills. The bike finishes in downtown Tulsa at Oklahoma State University's Tulsa campus.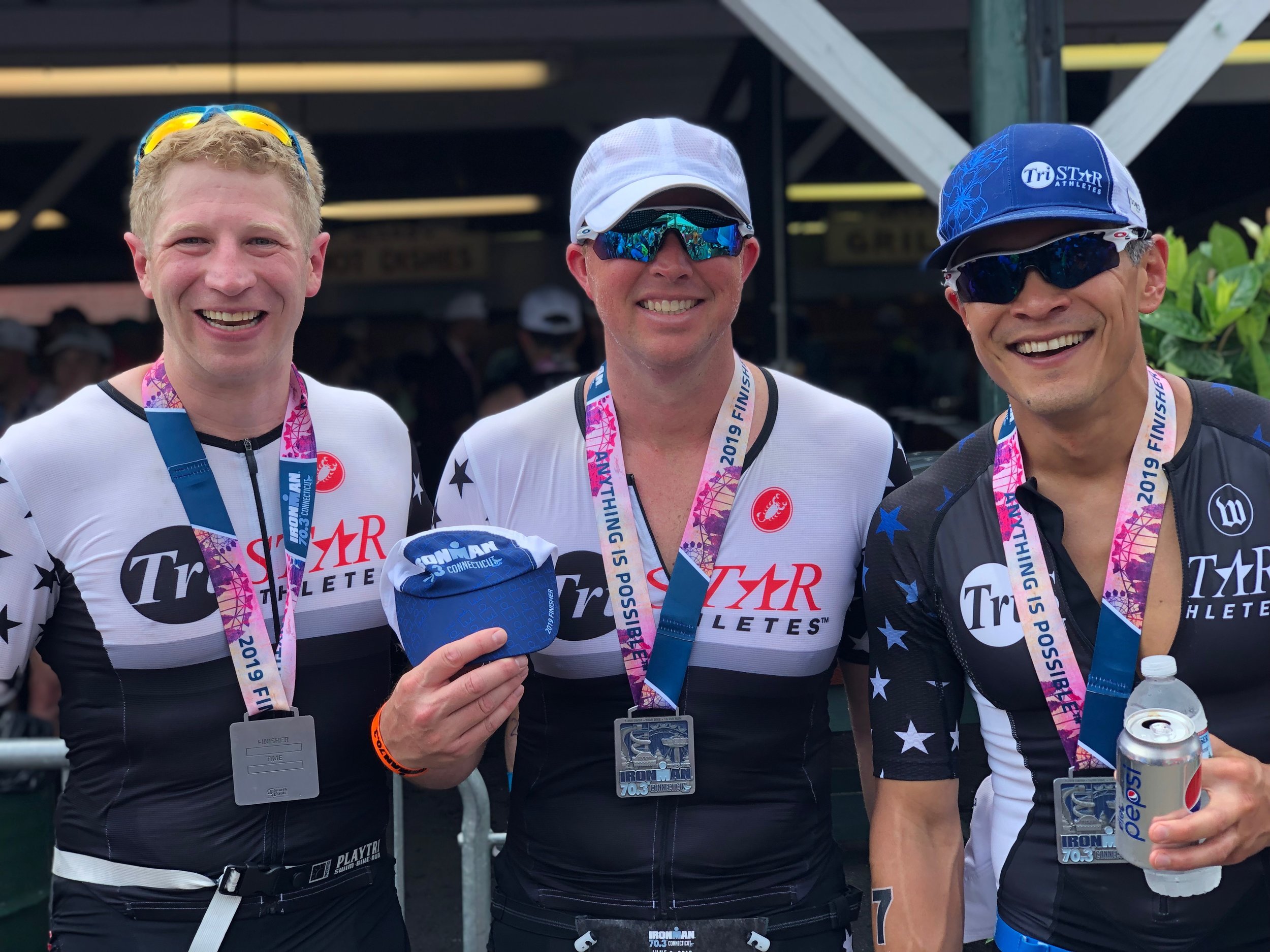 Custom training plan, group coaching dynamic.
Run
The run leaves Oklahoma State University's Tulsa campus and make its way through historic vibrant downtown Tulsa to the River Parks Trail System. Runners will have flat and fast views of the Arkansas River as they make their way down past Tulsa's Gathering Place and back to downtown to finish at the beautiful Guthrie Green.
Join our Tristar certified coaching program