Tristar Athletes please find our Lake Placid training and race weekend course maps. You can download these to your Garmin or phone. Please be sure to have extra battery for your phone and or Garmin. We highly recommend a bike mount for your phone. (Such as the Nite Ize bike mount here. For start times and addresses to these training locations please follow here
Thursday afternoon 7/25
..first
One loop of the ironman swim course
1 or 2 easy loo[s around mirror lake 2.5-5.0 miles
Friday morning 7/26
…all athletes starting off with
Easy 60-75min easy ride with the team
…. and for camp only athletes continuing on the ride to
Camp athletes only ride to white face and back to town
An epic ride to the top of White Face Mountain.

~55-80min of vertical climbing on the bike at 8-10% grade.

Bring $15 cash for the toll into the White Face Park.

Refueling after the climb; At the bottom of White Face at the Adirondack Chocolates Store. 5680 NY-86, Wilmington, NY 12997

…then later that day for all athletes
Friday afternoon
River swim and short run done 2X
Water temperature is cold, please bring a neoprene cap if you have one.

There is parking on the shoulder just above the swim river start.

We recommend swimming in your shoes! Bring an extra pair since they will get wet for the weekend! Note not a problem if you chose to only do one loop.)
Saturday morning 7/27
…all athletes starting together
Taper ride for racing athletes, start of the long ride for camp only athletes.
…. then for camp only athletes the long ride (Racing athletes will have a pre race briefing)
Saturday afternoon
Camp athletes only run off!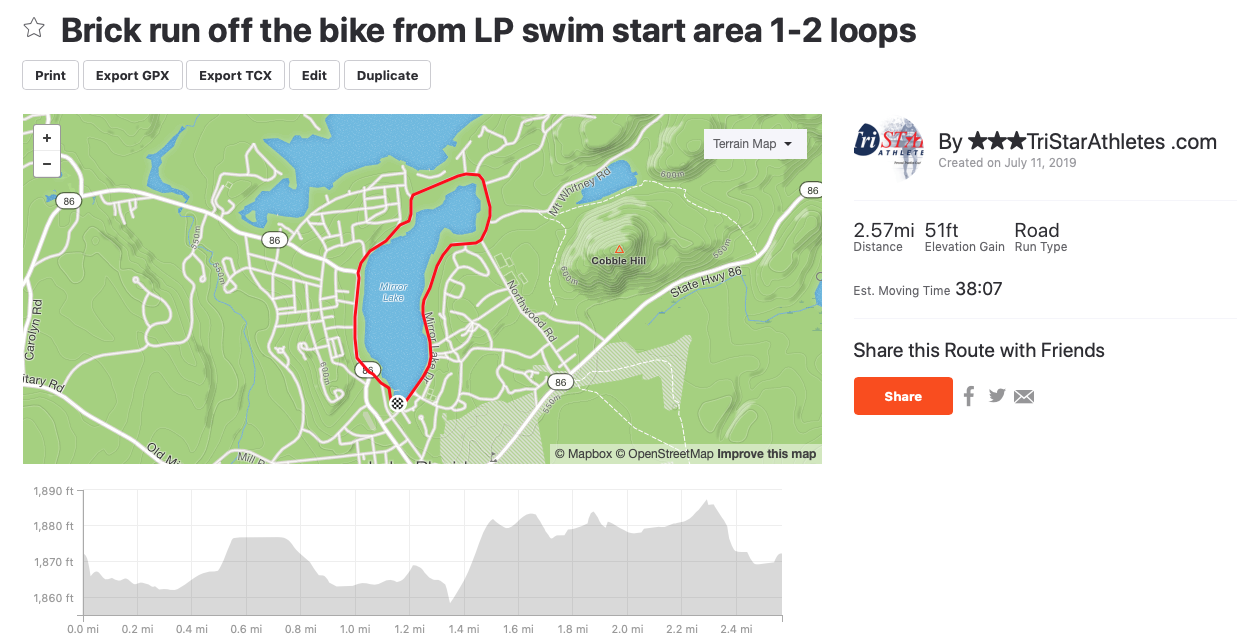 Off the 56 or 112mi bike, run 🏃🏻‍♂️
Sunday 7/28
….RAceday! + Cheering + long run; racing athletes good luck!
5K🏃🏻‍♂️10K🏃‍♀️13.1mi run options
Long run out onto the bike course + river rd and back to town.
Monday Morning 7/29
…recovery swim and or bike option.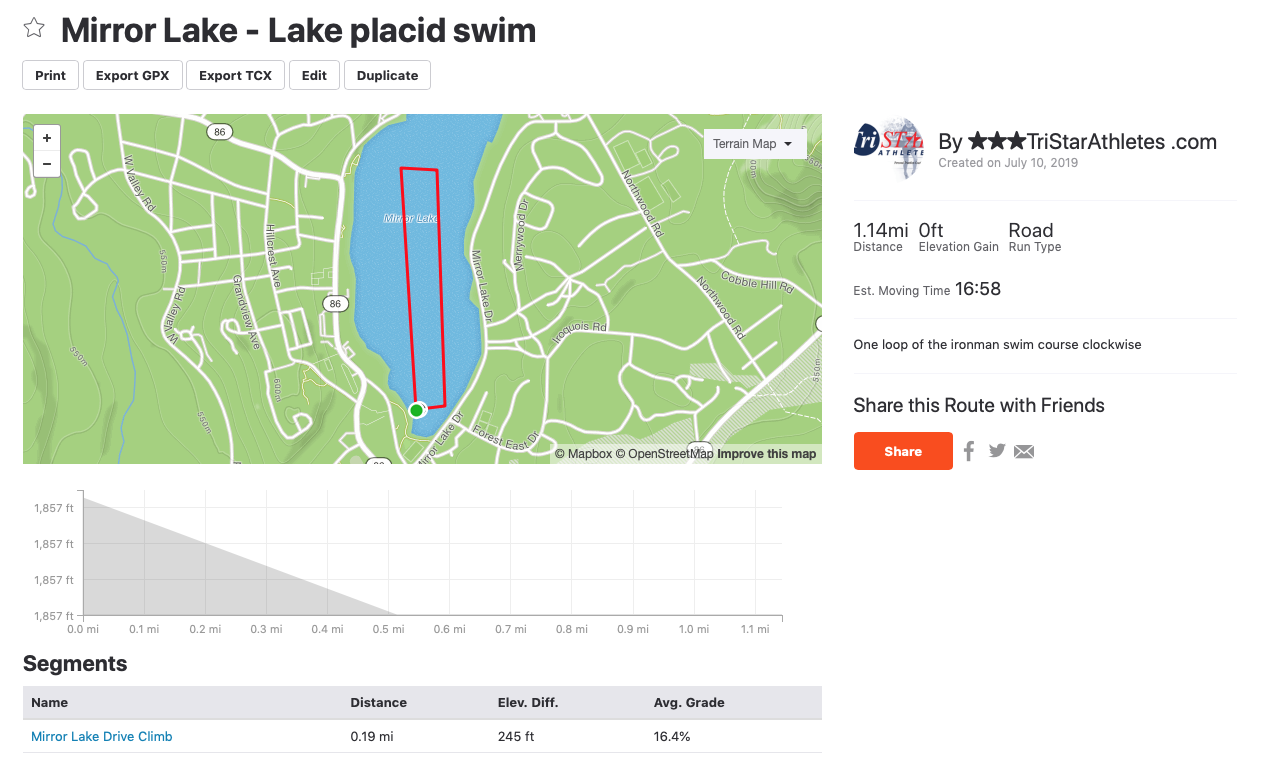 Mirror Lake swim and or recovery ride
Easy spin of the legs 45-90min
Tristar Athletes Coaching Programs