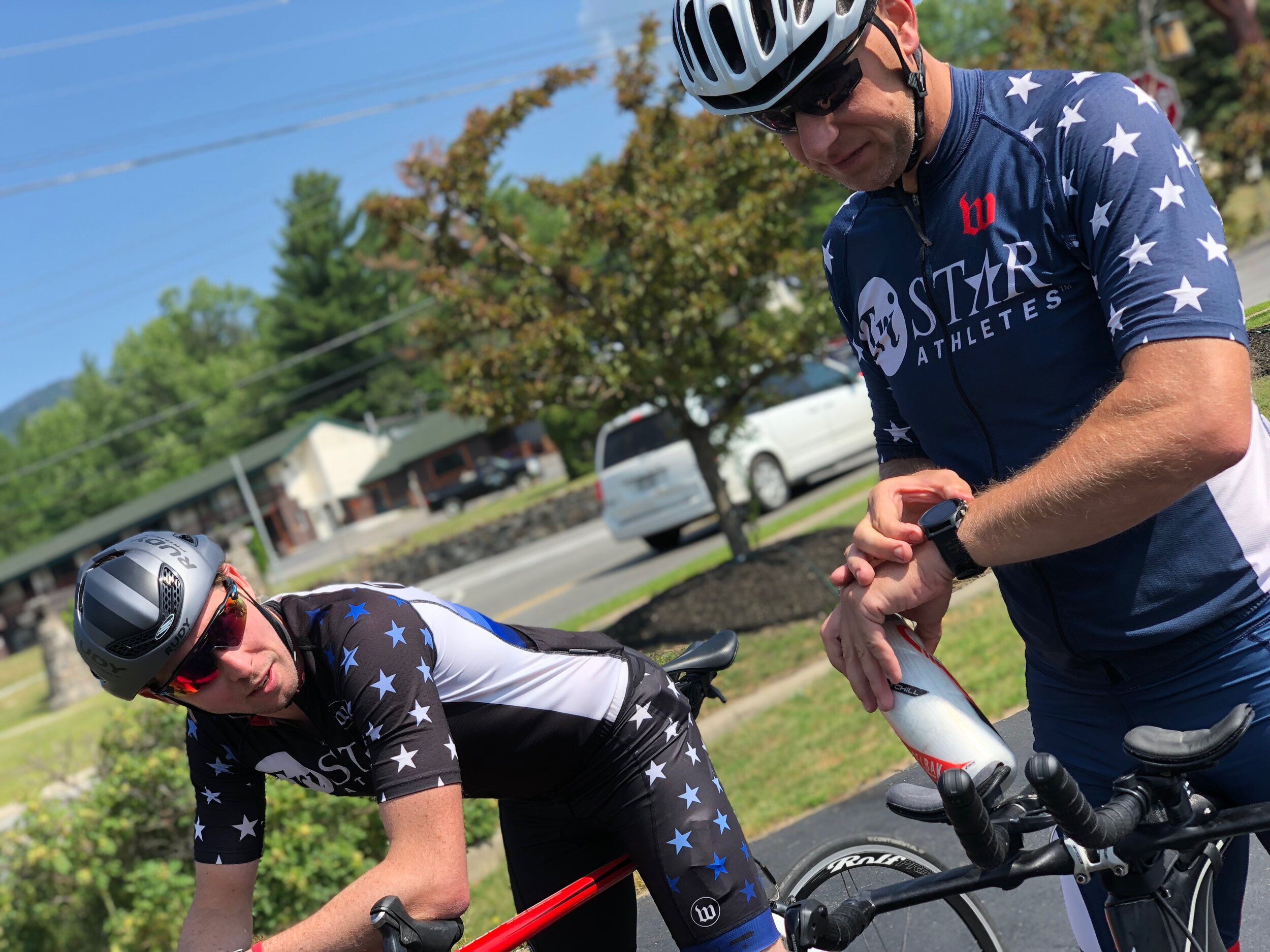 Athlete Bio
Age: M45-49
Geography: Tristar Athletes Southeast
Country and state: USA, Virginia - "..or wherever the army sends me!"
Interesting facts: …Brett is one of only a handful of Type 1 diabetics on active duty in the Military. Diagnosed as Type II and now latent Type I, Brett has been driven to control diabetes with his racing and training.
Races: Ironman Chattanooga as a relay (Running 26.2mi), Army Ten Miler, NC 70.3
Current training tactics: Building bike and run FTP, shoulder surgery recovery, swimming
Number of years as a Tristar Athlete and years in endurance sports: 4

Brett's goals?: Complete a sub 5 hr 70.3, complete a 100 mile run

Brett has been to all of our training camps in the past year and has been an integral part of the teams success. Pushing his own limits, the team and keeping it fun is huge. Brett has many "Bret-isms", quotes and one liners that keep everyone laughing and on their toes!

Highly consistent CTL's in his training has allowed him to direct his fitness towards various goals, race types and distances.

Hits the key sessions; Brett nails the intensity factors of his key sessions to move the dial upwards in training and racing.

Racing history accomplishments: Ironman, many 70.3's and marathons

ELITE team member.
"Training plan

-for success" - Brett's recent fire power for racing
Custom training plan + advanced education to support this athletes races, training and goals.